OPEN & OPERATING AT ALERT LEVEL 3
Please note that our front door will be locked and there is no public access to business.
Contactless WoF's, Servicing, Maintenance & Repairs
Hammond Motors are open under COVID-19 ALERT LEVEL 3. There are strict conditions that we will adhere to. This includes ensuring our Team are working in a safe environment and that we have no personal or physical contact with you our customer. By doing this, we will be providing a safe and healthy premises to drop off and collect your vehicle.
Here is how this will work to minimize the risk and keep us all safe and healthy from COVID19
Vehicle Drop Off & Pickup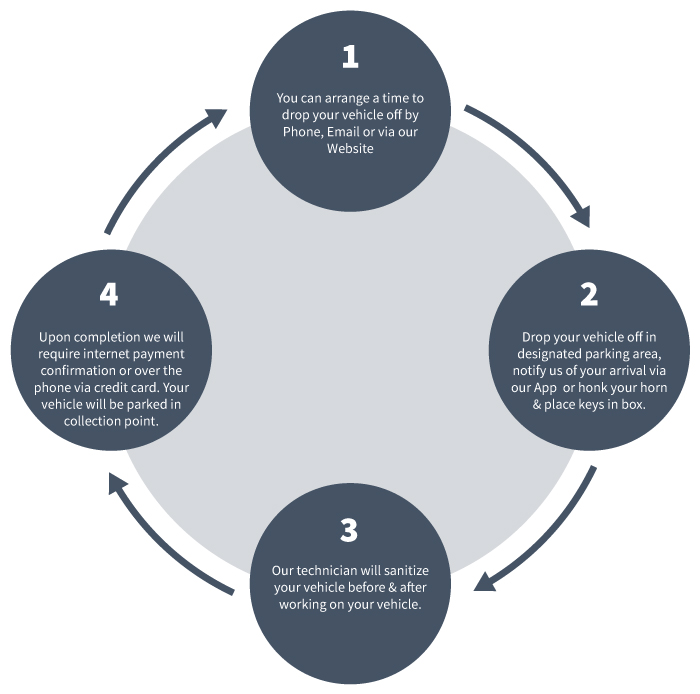 Booking in your Vehicle
Contact us on options below to arrange a time to drop off your vehicle at our workshop or to organize a pick-up
Park your car in designated parking area & drop key into Keys In box located on a table under the Reception sign above closed bi fold doors.
If there is a vehicle in the drop off point on your arrival, then park on Commerce Street and wait in your vehicle. While waiting, please notify us of your arrival & confirm the work requested then wait for the clearance to enter the drop off point.
We will notify you of the estimate time the vehicle will be ready to pickup & notify you of any changes immediately.
Our technician will safely collect & sanitize your vehicle before starting work.
Keeping you and our team safe
The safety of our team and our customers is our top priority.
We have implemented a strict hand washing regime for all employees.
They will be using the appropriate Personal protective equipment.
Our technicians will:
Wear fresh gloves
Wipe down the interior and exterior vehicle component touch surfaces with sanitizing wipes
We then will fit disposable seat cover, steering wheel gearshift park brake lever covers & floor mat
Please note that our front door will be locked and there is no public access to business.
Work on your Vehicle and Payment Options
Depending on the work involved with your vehicle, you may receive a call to discuss any issues etc. before we proceed with any work.
During this unprecedented time we would appreciate payment of the work completed prior to collection. Payment can be made via an internet transfer or via credit card over the phone. Those customers with accounts it will be business as usual.
Collecting your Vehicle
We will let you know when we have finished working on your vehicle. We will park your vehicle at the designated drop off point & place the keys in the Keys Out box located near the Keys In box.
Thank you for all your co-operation in keeping us all safe from COVID19 so we can beat this virus and get back to a new kind of normal as soon as possible.
Contact us via email admin@hammondmotors.co.nz or phone 09 408 0111